Mysore
What we do 2020 > ASEAN Region > COVID-19 India > Mr.S.Kiran Rao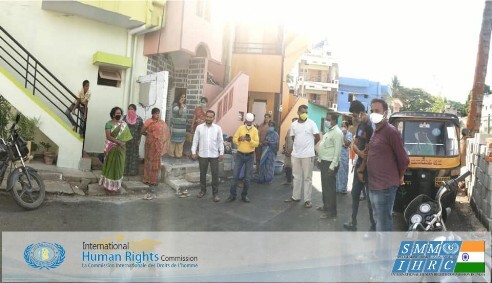 Press note from Mr. S.Kiran Rao from SMM IHRC in Mysore, Karnataka, India
Along with friends Somshekar M. and others, starting from day of lockdown to this day are providing ready food packets to the street baggers, to the street dogs buiskets, monkeys in city - bannana and groundnuts etc.
We also give food, grain packet, food twice everyday to almost 500 to 600 people day.
And have distributed rice 4kg and pulses 1kg onions 1kg potato 1kg salt 1pack oil 1pack in each bag
s to almost 1500 families till today.
And will continue to do so till lockdown ends.

Reported: