Associação Nos Saude
What we do 2020 > Africa Region > Covid-19 Cabo Verde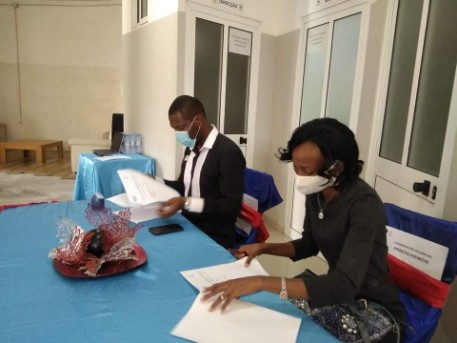 International Human Rights Commission in Cabo Verde Directed by the National Coordinator Dr Olawunmi Princess Adewoyin signed a Memorandum of Understanding with the Associação Nos Saude.
This is aimed at creating a mutual agreement in the health sector in Cabo Verde.
The International Human Rights Commission team of also presented a Certificate of appreciation to the Association ( Associação Nos Saude) for their help and efforts to the needy as well as the sick during this p
andemic period .
The Commission plans in ensuring that a strong Cabo Verde is constructed in the health sector and all other sectors.


---
Dr Olawunmi Princess Adewoyin
NVC SMM IHRC in Cebo Verde