The respect for human rights…charity begins at home."
Workshops and Training > Africa > Cameroon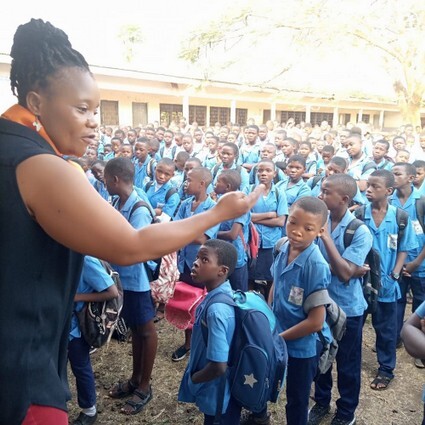 "The respect for human rights…charity begins at home."
On December 4th,2020 the National Volunteers Coordinator of the International Human Rights Commission in Cameroon, Mrs.Holy Anagho and delegation,braved the insecurity and reached out to the Government Bilingual High School,Tiko,in continuation of the 16 Days Activism on Gender Based Violence.
The team educated and sensitized the massive audience on the various forms of Gender Based Violence (GBV) including ; Physical,sexual,psychological, traditional and economic.
They went further to remind the 500 participants on the need to change traditional status quos,which promote violence at all forms.
This,they added,will go a long way to beautify the world we seek for.
Prominent among questions was,"what can one do to stop these traditional systems which promote gender based violence in our immediate community and beyond ?".
In response,the National Volunteers Coordinator reiterated the need to use peaceful, diplomatic means to put an end to such established systems. She added that
"Through peer to peer education and sensitization,such systems will gradually fade away,giving room to a better community and world…the elites of our societies have a powerful role to play in their traditional policies…we are tasked with effecting the change through our ways of life, being conscious of the beauty of gender equality and the respect for human rights…charity begins at home."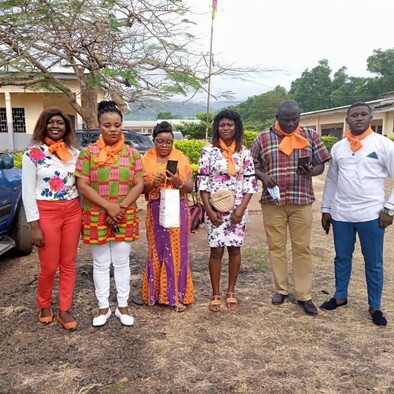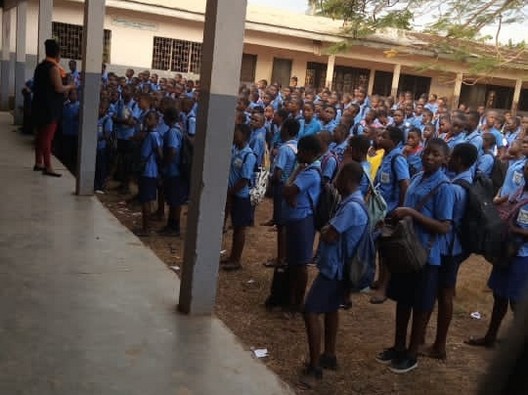 The school authorities and students appreciated the great works of the International Human Rights Commission,Special Monitoring Mission and expressed their readiness to implement a change of mindset,standing firmly against gender based violence in all its forms.
When interviewed,the NVC emphasized that the IHRC does what it does for humanity because
"...What we do today, we do for Generations .."
National Volunteers Coordinator,
Mrs.Holy Anagho
(IHRC SMM,Cameroon)
CC ;
MNVC/P.A H.E Bienvenu Goare Hiroua
ZVC Mr.Ayuk Georges Eliot