President Nana Addo
What we do 2020 > Africa Region > COVID-19 Ghana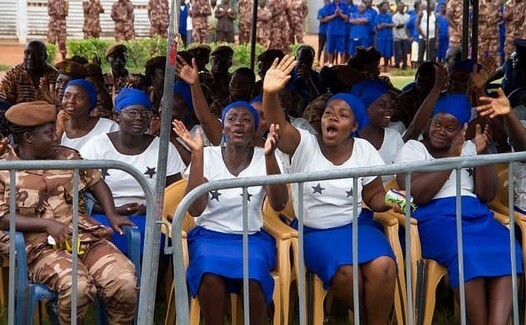 IHRC - Ghana commends President Nana Addo on the release of 808 prisoners during Covid-19 Pandemic.
The Regional Volunteers Coordinator for the International Human Rights in Ghana MR Bernard Kofi Bonarparte wishes to on behalf the IHRC office in Ghana commend Ghana's President for the bold step he took to release about 808 prisoners on Thursday March 26, 2020 to decongest the nations prisons am
idst Covid 19 pandemic .
The President stated that the decision was taken by the recommendation of the Prisons Service Council and in consultation with the Council of state.
The move by the President is duly commendable because of the current state of the nations prisons which is adversely congested and could be disastrous in case of an outbreak of the novel Covid 19 virus.
The categories of convicts affected are as below:
* First offenders - 783
* Seriously ill - 11
* Inmates on death row now to be commuted to life imprisonment - 7
* Inmates serving life sentence to have sentence commuted to 20 years definite term - 4
* Very old prisoners 70 years and above - 3

Signed :
* Photo credit : Graphic Online