Karachi
What we do 2020 > Asia Region > COVID-19 Pakistan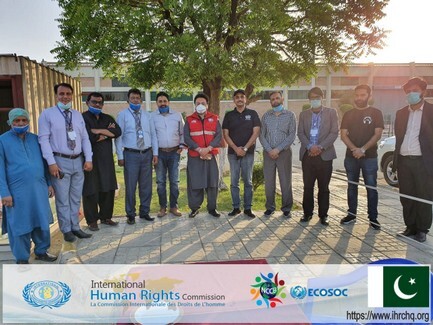 Mohsin Durrani Regional Director Pakistan
Northern Citizen Community Board - Special Consultative Status from UN
& Ambassador at Large & Advisor UN Affairs for
International Human Rights Commission
along with
Asim Irshad
Director International Relations
Northern Citizen Community Board - Special Consultative Status from UN
today visited Sindh Government and Pakistan Army establish 10,000-bed field hospital at Karachi's Expo Centre, called FIELD ISOLATION CENTER for COVID 19 Patients.
"The hospital is meant to isolate and treat confirmed patients of the coronavirus in a safe and secure environment, away from common people and other patients in the city. The Medical Corps of the Pakistan Army has come forward to help in the establishment of the field hospital on the request of the Sindh government," told Army Official.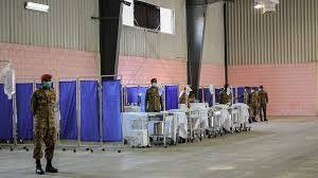 Farhan Essa
Chief Executive of Dr Essa Laboratory & Diagnostic Centre & Board member
Pakistan Red Crescent-Sindh Branch
who briefed us about the operations of FIELD ISOLATON CENTER & its working. We appreciated
Farhan Essa
hard work & his dedicated services for the welfare of Humanity & discussed the requirements fr the FIELD ISOLATION CENTER in future as NCCB & IHRC will surrender their complete support.
We must also Thank SOHAIL SADIQ, ASAD ALI FAROOQUI & Muhammad Asad Khan for establishing a TUC SHOP (Free serving) for the staff of FIELD ISOLATION CENTER in collaboration & support of