CLERIC RECEIVES INTERNATIONAL AWARD FROM IHRC
What we do 2020 > Africa Region > COVID-19 Nigeria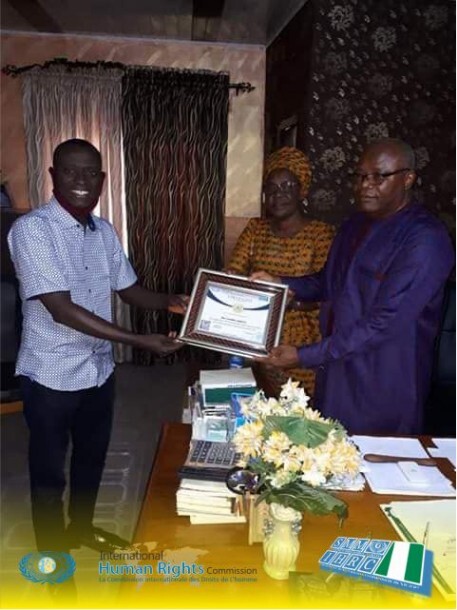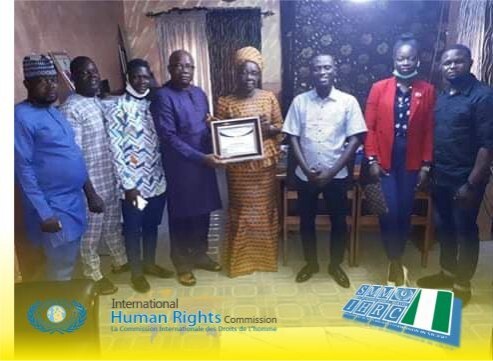 CLERIC RECEIVES INTERNATIONAL AWARD FROM IHRC
...Rev. Thomas Ukwute, the Senior Pastor of Anchor of Hope Ministries, Warri Delta State, receives A Certificate of Appreciation for his Support in the Fight Against COVID-19
As the world continues to battle coronavirus, the pandemic is wreaking havoc on the economies of the poorest countries and could push millions of people into hunger and poverty. This is a growing concern as millions of people lose their main source of income through redundancy or social distancing measures.
You would recall that Rev. Thomas Ukwute in his capacity gave palliative to hundreds of widows, and other vulnerable people across the Niger Delta of Nigeria. The distribution of food and the audience targeted was immeasurably commended.
Before now, the cleric has a Foundation called Project Hope. The Foundation was formed to train, equip, and empower youths with acquisition skills. The Acquisition Programme runs for two-years. The Foundation admits students for free, train, accommodate and feed them. " I did this so that they will not have an excuse for failure", said the Rev.
This is not about charity, but a smart solution.
The International Human Rights Commission under the sensitive and responsible leadership of Sir Prof. Rafal Marcin Wasik (International Secretary-General of IHRC), and in view of his contribution, sacrifice, and immeasurable manpower brought to the fight against COVID-19 did not waste time to activate this award. Through the selfless leadership of the Nigeria Head of IHRC, Amb. Dr. Sani Friday, the award presentation was presented on his behalf by the Delta State IHRC representative, Fidelis Onakpoma, and alongside IHRC members (Comrade Prince Akpore, Pastor Jacob Mandela, Comrade Francis Uwa, and Comrade Agbubemi Abi).
While expressing his profound gratitude, Rev Thomas Ukwute acknowledged that the award is a fundamental drive to the sustenance and well-being of humanity, therefore, encouraged IHRC to continue in her services to humanity.

Fidelis Onakpoma,
SMM IHRC, Delta State,
Nigeria.