NII ADOTEY TETOR
What we do 2020 > Africa Region > COVID-19 Ghana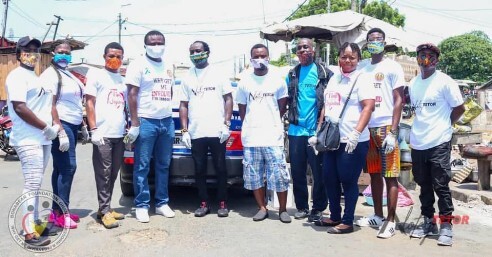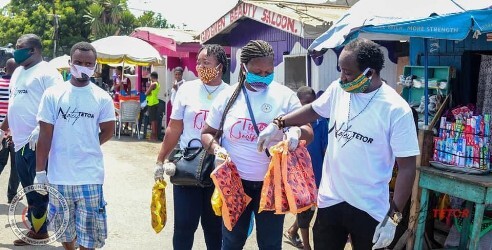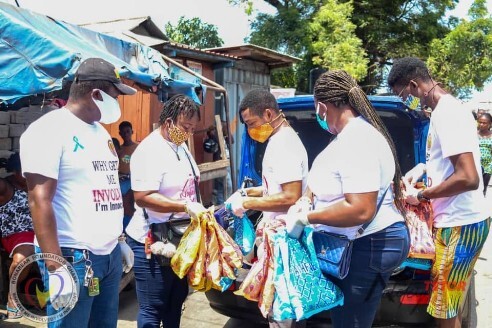 CORONA VIRUS
BONABEAR FOUNDATION GHANA JOINS RENOWNED MUSICIAN (NII ADOTEY TETOR) under the auspices of SMM IHRC TO DISTRIBUTE SOME FOOD ITEMS AND PPE's TO JAMES TOWN RESIDENTS
---
The Bonabear Foundation Ghana, Special Monitoring Mission International Human Rights Commission (SMM IHRC) and Ghanaian Renowned Musician - Nii Adotey Tetor together with SMM IHRC in a bid to support the effort of the government in its nationwide education and sensitization on the need for all citizens to observe the WHO and Ghana Health Service outlined protocols in fighting the Novel Covid 19 pandemic, yesterday made some donations to the Gamashie community in Accra.
The two teams saw the need to embark on the expedition because of the fact that the aforementioned community is one the densely populated communities in the Greater Accra Region and as such the education and sensitization was very needful.
Some of the items distributed includes Hand Sanitizers , Nose Mask, Rice , Cooking Oil and some Canned Tomatoes.
They called on other civil and corporate bodies to consider channeling some of their donations to those communities.


Signed :