Dr. Abdullah Ghadeer
What we do 2020 > Arabic Region > COVID-19 Saudi Arabia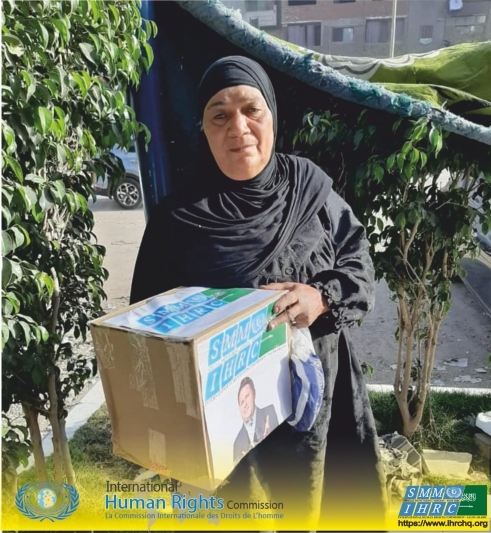 A press note by
Dr. Abdullah Ghadeer
Al-Shammari,
Al-Mutawa'een Coordinator SMM IHRC in the
Kingdom of Saudi Arabia / Arab Region;
Today Wednesday 4/22/2020 SMM IHRC volunteers dr. Rashid bin Ibrahim bin Rashid Al-Aql, Jamal Hameed Muhammad Hameed, Khalid Abdullah Al-Shammari, Hammoud Mohammed Abdullah Al-Khudairi, distributing some food and health supplies most in need in light of facing the current period to provide assistance to workers and the poor. Those who lost their livelih
ood in the difficult conditions the country is going through due to the Crohna virus in the northern province of Rafha, Saudi Arabia. These measures have helped reduce the spread of the COVID-19 epidemic and provide international advisory services to reduce the spread of the global epidemic and help others reduce its spread.
Coordinator of SMM IHRC in the Kingdom of Saudi Arabia:

Dr.Abdullah bin Ghadeer
bin Moyhan Alshammari