01.05.2020
What we do 2020 > Asia Region > COVID-19 Bangladesh > Foods for Hunger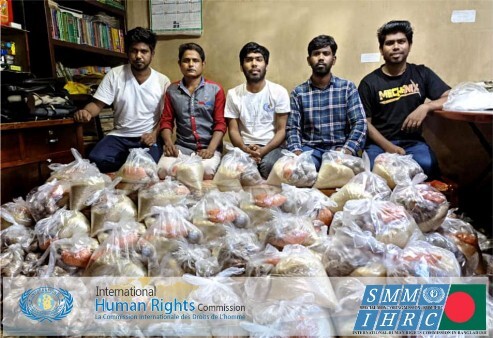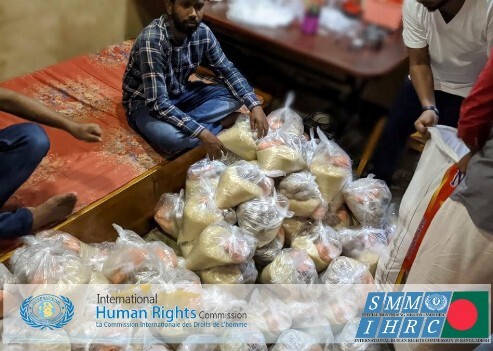 "Foods for the Hungry"
Foods Distribution on going by SMM IHRC Bangladesh Region among the needy families under Chittagong City Corporation, Panchlish Police Station,at Tulatoli,Chemonbagh, Mofizur Rahman Lane. Bangladesh volunteers distributed foods many area by the gone days & distributions is running project.
Under instructions by Peace Ambassador Mohammed Elias Serazi.Zonal Coordinator Mr Abdul Shakkur V-no 633,Volunteer Mr MA Hassan V-no 751,Volunteer Mr Mohammad Mohi Uddin Raju V no-717, Volunteer Mr Mohammed Joynal Abedin V no-719 & social worker Mr Dulal Hossain,Mr Shameem Azad, Mr Shakil Hossain & Mr Alauddin distributed foods their won funds.
By this times Peace Ambassador Mr Mohammed Elias Serazi talk with Volunteer Coordinator Mr Abdul Shakkur by Video call & Remember them His Excellency,Secretary General Mr Sir Rafal M.Wasik quote that- ..."Because what we do today we do for Generation" explanations is:if we do good job for our society today, the Generation's will do better tomorrow! its nature of society.
Distributed items are
Rice 5 kgs
Pulse 500gms
Potatoes 2 kgs pre needy family.
120 families received foods. Receivers pic voids due to shyness.
Reported by

Mohammed Elias Serazi
Peace Ambassador & NVC SMM IHRC