LUKMEF
What we do 2020 > Africa Region > COVID-19 Cameroon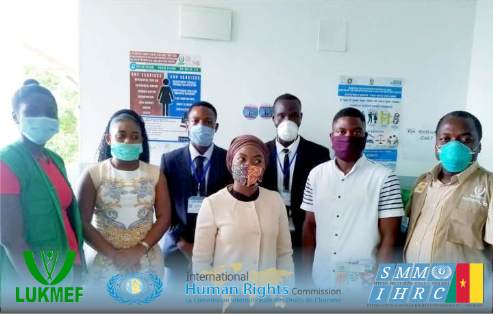 Diplomatic report from the team of International Human Rights Commission Volunteers SMM IHRC from Chad and Cameroon: it is a Diplomatic visit from the LUKMEF (
is an international NGO first registered in Cameroon in 1999 focusing on three main operational directions;(1) Peacebuilding/Nonviolence,(2) Social justice/Human Rights,(3) Sustainable development. We international Human Rights Commission volunteers SMM IHRC team went to the jurisdiction of LUKMEF to seek for a mutual agreement for establishing a future partnership with the international

human Rights commission.

Reported:
---
Young people in Cameroon face so many challenges when it comes to getting a job, reason why there is a high unemployment rate and low wage levels.
Thousands of young people graduate from the universities every year but very few of them are ready to contribute immediately to humanity.
Conscious of this community problem, LUKMEF has organised many training workshops to help young people
especially girls acquire additional skills. some of the

areas where youths have been trained include (baking, soap making, pastry making, jewelry making, sanitary pad production and footwear manufacture)