Special mission on Violence against Women and Girls during COVID-19
What we do 2020 > Africa Region > COVID-19 Cameroon
"Special mission on Violence against Women and Girls during COVID-19"
Before the COVID-19 pandemic, violence against women and girls had reached pandemic proportions.
This morning 8 December 2020, the International Human Rights Commission (IHRC) team led by the National Volunteers Coordinator Ms. Holy Anagho was live on Cameroon Radio and Television (CRTV) to take part in the 'Women's Voices' program in continuation of the global unite campaign against Gender Based Violence (GBV). The team drew the public's attention on the fact that the percentage of against women, especially domestic violence, has intensified during the COVID-19 pandemic given countries implementation of lockdown measures to stop the spread of the coronavirus.
Thus, formal reports of domestic violence have decreased as survivors find it harder to seek help and access support through the regular channels.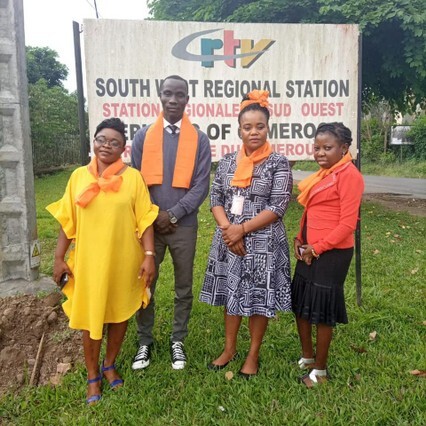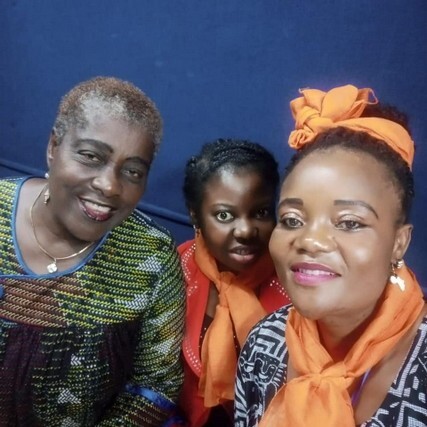 School closures and economic strains left women and girls poorer, out of school and out of jobs, and more vulnerable to exploitation, abuse, forced marriage, and harassment.
Although in April 2020, as the pandemic spread across the globe, the United Nations Secretary General called for peace at home with 146 countries responding with their strong statement of commitment, yet violence against women during the pandemic continues to increase. Notwithstanding, in recent months 135 countries have strengthened actions and resources to address violence against women as part of the response to COVID-19.
The team pointed that violence has generally been found to increase in the face of pandemics and so COVID-19 seems to be similar to the pandemics in the past since it has also resulted in an increase in cases of domestic violence.
To tackle violence against women during COVID-19 IHRC team emphasized the public that the first step is to tackle the issue of rising gender violence in the times of pandemic by acknowledging the issue which has been ignored during the pandemics in the past and also to expand community partnerships to spread awareness about the importance of reporting incidents of abuse, thus reducing the number of such cases.
National Volunteers Coordinator,
Ms. Holy Anagho
(IHRC SMM, Cameroon)
CC ;
MNVC SMM IHRC /Peace Ambassador ,
H.E Bienvenu Goare Hiroua