Bangladesh
What we do 2020 > Asia Region > COVID-19 Bangladesh > NVC Rubait Hasan
Distribution of corona resistant and food products by IHRC Bangladesh branch.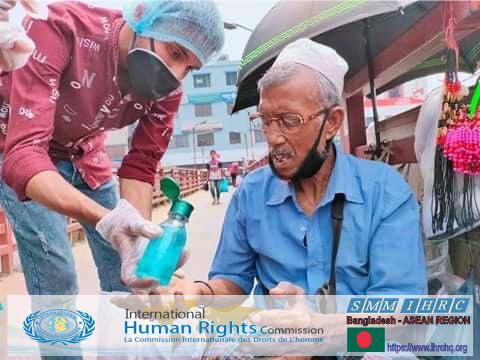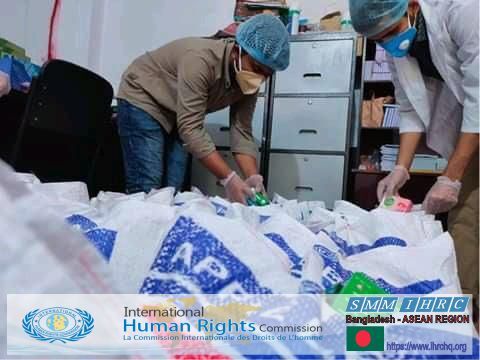 Various products and food products have been distributed to prevent pandemic virus coronation around the world under the initiative of IHRC Bangladesh branch.
At the same time, the National Youth Movement is helping to prevent Corona under their financing, masks, sanitizers, life-destroying liquids, soaps have distributed thousands of each.
In collaboration with The Hunger Project, our human rights activists have distributed awareness leaflets in various places,Volunteer distribution works include Volunteer Ramjan Ali, Shamim Kabir Shimu, Mohammad Ali Saju, Khairul Islam has worked hard and in charge of monitoring the works have been carried out in various places of the country including Rajshahi Division, Bogra. Human Rights activist MD Al Amin has taken the initiative on behalf of IHRC, under the advice and guidance of Mr. Rubait Hasan, Special Coordinator (SVC SMM IHRC).
Due to the closure announcement all over the country because of the Corona virus,although it is not possible to create banners or distribute goods at certain places, we have made every effort to improve and complete the work today.From the outbreak of the Corona virus epidemic, the program has been discussed and planned until July 2020.
The Prime Minister of Bangladesh, the President of Bangladesh, and the Inspector General of Police have sent a letter to SVC SMM IHRC Rubait Hasan seeking the cooperation of the administration in implementing these.In that special letter, Rubait Hasan called the Government to protect and establish human rights.
He added that the administration and human rights organizations or human rights activists should work together, holding hands together.
At the mobile conference, the Bangladesh Police Inspector assured SVC SMM IHRC Rubait Hasan of cooperation in human rights development.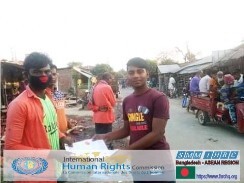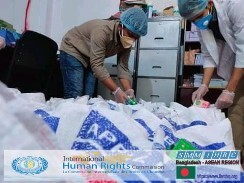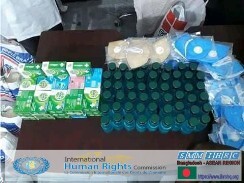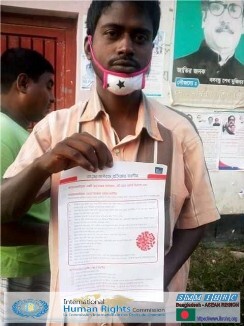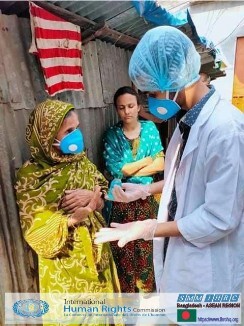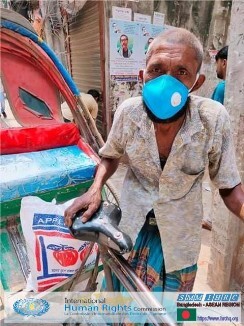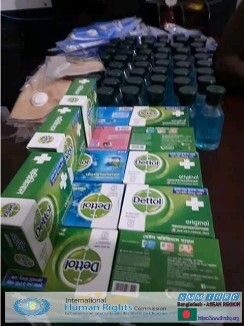 Reported:
NVC Bangladesh-2, ASEAN Region