Dishari Youth Foundation
What we do 2020 > Asia Region > COVID-19 Bangladesh > Dishari Youth Foundation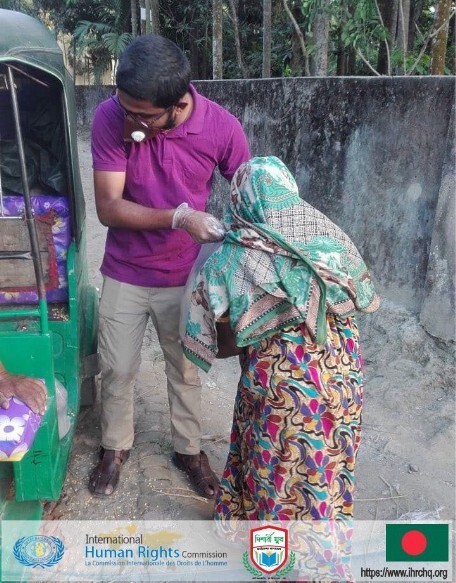 Office to the Peace Ambassador of IHRC SMM
Unlimited admirations,faith & resolution to the honourable Secretary General of IHRC facing COVID-19, Food Distributions continuing...
Sitakundo Municipality,Ward No-7,Ctg: Under supervision & cooperation by Zonal Coordinator IHRC SMM BGD Region V-722,advocate Mr Sarowar Hossain Lovelu, distributed 200 needy & daily labour family. Per family Rice=10 kg potato's,=3 kg. pulse =1/2 kg, oil= 1/2 ltr, Onion= 1 kg, Soap= 1 pice.
This program jointly organised by Mr Sarowar & Brothers, Dishari Youth Foundation.
Distributed time presented Sitakundo Municipalities Mayor Mr Bodiul Alom, awameligue leader Mr Abdullah, baker Bhuiyan, former Mayor Mr Nayok (Rtd) Shofi ,social worker Mr Shajahan, principal Mr Mohammed Zahedul Kobir, word councillor 7 no word Mr Ali Azom, Mr Borhan Uddin, Mr Mohammed Raju. They were present and supervised the activities.


Reported by:
Lion Md Elias Shiraji
Peace Ambassador
NVC Bangladesh SMM IHRC