02.05.2020
What we do 2020 > Asia Region > COVID-19 Bangladesh > Foods for Hunger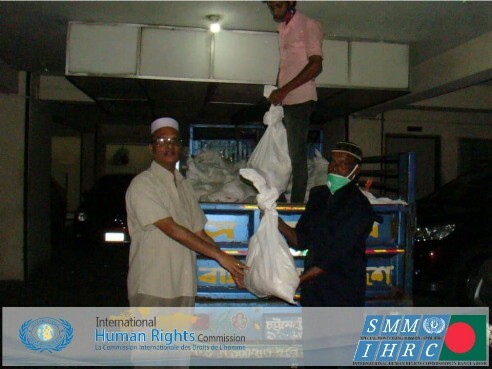 Press note from officethe Peace Ambassador SMM IHRC,Bangladesh Asia Region.
Dated:03/05/2020
Foods for Hunger
Unpredicted Volunteers of SMM IHRC, Bangladesh Region!whole the world lockdown. Communications blocked! but communities less privileged people are suffering Foods! SMM IHRC Volunteer s of Bangladesh regularly distributed foods their ability different locations.
Last day Regional Coordinator Mr Abul Hashem V-no 917, Social Worker & Donner Mr Hasan Mahmood Chowdhury distributed foods among 150 needy families at Chittagong District under Rauwzan Police station Andar Manik village. RVC Mr Abul Hashem inform Peace Ambassador Mr Mohammed Elias Serazi before distributed foods.
Rice,flattened rice,pulse,oil, sola, sugar,flour,etc distributed.

Reported by Mohammed Elias Serazi.
Peace Ambassador. SMM IHRC,