Khali Village
What we do 2020 > Asia Region > COVID-19 Bangladesh > Chittagong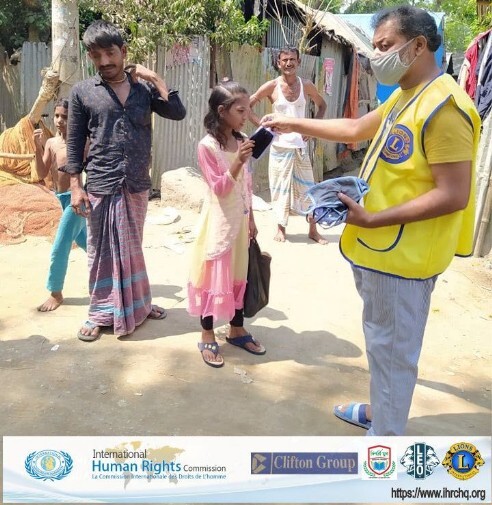 Whenever whole the world lockdown, the HUMANITY broken the barrier! Man for mankind. COVID-19 awareness activities by SMM International Human Rights Commission to Bangladesh Region going ahead regarding His Excellency Mr. Sir Rafal Marcin Wasik Secretary General of IHRC, Czech Republic, EU.
Masks & lift-lets distributed & makes sense/ awareness mass people in village side.
Lion Club & Volunteers SMM IHRC - Mr. Moin Uddin No. V660, Volunteer Mr. Sawkot Hosin No. V 654, & Lion Mr. Mostofa Chowdhury distributed Masks & lift lets in Chittagong Districts under Jorergonj Police Station, Muhuri projects bazar, Icha Khali Village today 28/03/2020.
We are grateful to Mr Lion Md M Mohiuddin Chowdhury for supply Masks & lift let's free of costs. Mr Chowdhury is a grate hearted Leader.

Lion Md Elias Shiraji
Peace Ambassador
NVC Bangladesh SMM IHRC